Quality Care When You Can't Be There
Being away from your pet is hard, whether it's just for a few hours or several days. But finding reliable, quality care isn't easy. Daycares and boarding kennels can be stressful and may expose your pet to illness. And relying on friends and family too often can become inconvenient – for them and for you.
With our in-home pet sitting services, you can relax knowing that your dog or cat is being cared for by a professional, dedicated pet sitter in the comfort of your own home. Plus, we'll make sure your house is safe and secure, too, by giving it that "lived in" look while you're away.
Depending on your needs, our services can include:
Walks in your neighborhood
Playtime
Administer medications
Poop scoop the yard
Clean the litter box
Feed meals/freshen water bowls
Turning lights on and off
Water plants
Bring in mail
Lots of love, petting and one-on-one attention
Get started by setting up an in-home consultation. 
Contact us
today to make an appointment.
Pet Sitting Services + Rates
We make pet sitting easy and affordable!  If you have a special request, just ask.
30-minute daily drop in
$20-25
** holidays incur a $20 per day surcharge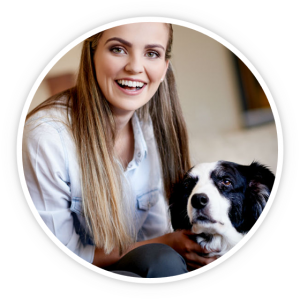 "Alicia's Pet Care gave me peace of mind, not only for my dogs but the security of my house. She is a natural with my dogs, understanding their individual needs. Her care allowed me to enjoy my trip. I will definitely use her again. The meet and greet was a perfect way for my dogs and I to get to know her." Janice M.
Ready to get started? Call (314) 440-3137 today to schedule your FREE In-home Consultation.