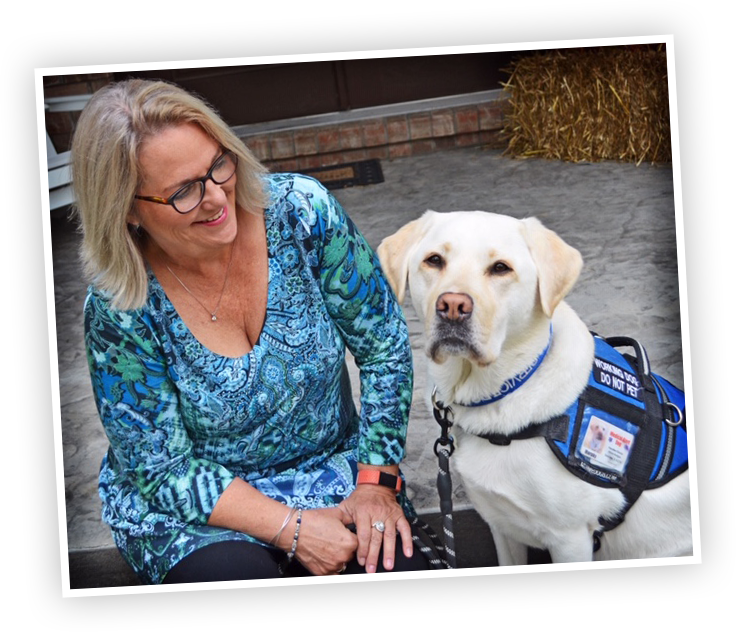 About Alicia Hodges
Founder, Alicia's Pet and Home Care, LLC.
Alicia's Pet & Home Care, LLC is a pet professional with over 10 years of experience
providing high quality, reliable care to pets and the people who love them. Alicia holds certifications in CPR and Heimlich maneuver for pets as well as humans. She is also certified in emergency medicine. In addition she is a member of Professional Sitter International, Professional United Pet Sitters, Inc. She and her business are also bonded and insured.
Alicia began her career in Nursing in St. Louis, Missouri. She worked with the Chief of Labor and delivery for 20 years. She founded Alicia's Pet & Home Care, LLC in 2009 with the goal of providing compassionate, professional pet care services to clients in the Sun City and surrounding areas.
When not caring for other people's pets, Alicia spends time with her own furry friend named Murphy and English Labrador. Alicia enjoys acrylic pour painting, reading and continuing education. Alicia has a rapport with Banner Hospital social workers. She gets called when a patient is brought in and helps get care for their animals left at home.
Contact us to set up a meet and greet with Alicia.
Why Trust Alicia's Pet and Home Care, LLC?