Quality Care When You Can't Be There
Palliative care is an emotional time for both of you. when you need someone to come in while you work to check on your dog or cat. This is a service for your sweet pets that need extra care for end of life care. We come in and can give pain medications, sit with them, clean up after them. I give them my undivided attention. I can also give injections, IV fluids and any care that would be necessary. I also have a vet that can come to the home to help you at this difficult time.
With our in-home palliative care services, you can relax knowing that your dog or cat is being cared for by a professional, dedicated pet sitter in the comfort of your own home.
Depending on your needs, our services can include:
Walks in your neighborhood
Administer medications
Poop scoop the yard
Clean the litter box
Feed meals/freshen water bowls
Lots of love, petting and one-on-one attention
Get started by setting up an in-home consultation. 
Contact us
today to make an appointment.
Palliative Care Services + Rates
We make palliative care easy and affordable!  If you have a special request, just ask.
60-minute visit$40
** holidays incur a $20 per day surcharge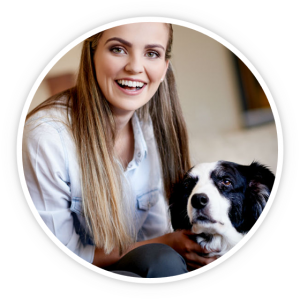 "I wish I could fully thank Alicia for what she has done for me and my best friend, however that could never be done in words. We were at our last together when I was blessed with her, and she helped us until the very last. She is an angel and worth far more than anything she asked. I will always be in her debt for this. She is professional, compassionate, diligent and above all kind. No one could ever hope for more." Bobby R.
Ready to get started? Call (314) 440-3137 today to schedule your FREE In-home Consultation.